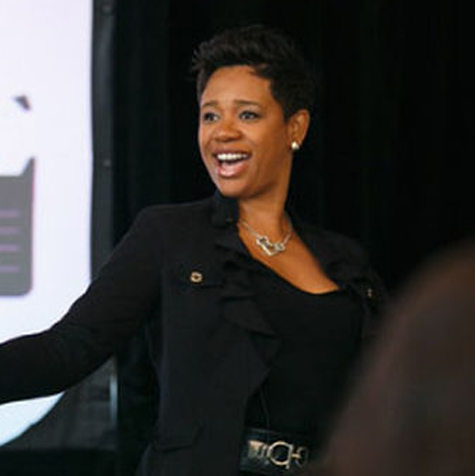 Sara brings passion to this work as a mother, as a victor over poverty and as a proven leader in driving and sustaining large organizational change strategies. With over 18 years in corporate leadership, she has had the great opportunity to design numerous organization-wide programs that have not only achieved great corporate success but, most valuably, through shared testimonies, have effectuated personal transformations.
She is often asked about how she became a change agent, about her passion and why she started SPEAK: "I became inspired to start this organization as I reflected on the experiences and accomplishments of my life, my personal experiences as a child, being born into poverty, raised on welfare by a single mother who had only a sixth grade education, on becoming a mother and achieving success as an executive and strategist," Sara says. "I recall my personal dependency on local community centers, government programs and the kindness and actions of people and those of my teachers."
Sara's adversity and her childhood community's desire for her personal achievement, greatness and preparedness introduced her to a lifetime of learning, intrinsic motivation, selflessness and the pursuit of excellence.
It is because of her direct personal benefit from community service organizations and human kindness that she has the passion for SPEAK and a strong need to create opportunities for others. ​
As a mother of four, she often reflects on the first-hand knowledge of the challenges her children and her friends' children face with staying focused, being selfless, setting aspirational goals, being independent thinkers and leaders in our all-consuming society.
Sara's children, her friends' children and others are the most dominant sources from which her energy drives this work. ​It is through countless documented testimonies, personal stories, corporate balance sheets, bottom-line breakthrough improvements and sustained culture change that she knows that SPEAK will positively impact all youth and young adults.